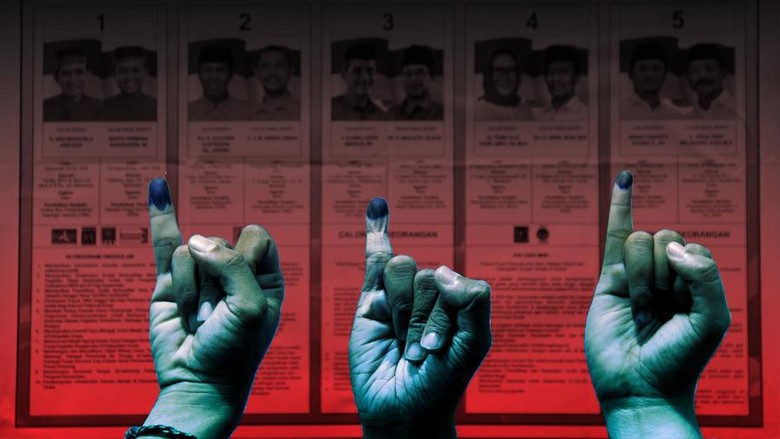 Kudus - DPC Partai Demokrasi Indonesia Perjuangan (PDIP) Kudus held a prayer together before the recommendation of Central Candidate of Central Java Candidates. A joint prayer event was held at the local PDI DPC office on Wednesday (3/1/3017) evening.
The event was attended by all DPC members, to PACurus Kader of Kudus District, which amounted to hundreds of people. The prayer readings led by Vice Chairman of DPC PDIP Kudus Aris Suliyono.
Secretary of DPC PDIP Kudus Yusuf Roni said the purpose of the joint prayer is to hope the recommendation of candidates for governor and deputy governor of Central Java to be delivered DPP PDIP, on Thursday (4/1/201) can be given to Musthofa.
"Because all the achievements have been given by Mr. Musthofa in building the community with its programs that are in line with the ideology and program of the party struggle," he said.
According to him, this joint prayer is part of the effort and support of the cadre for DPC Chairman, Musthofa who intends to run for Governor of Central Java.
"The prayer for the Chairman of the DPC is to be elected and able to lead the Central Java, but all of our decisions are fully devoted to God and Chairman of the PDI Perjuangan Megawati Sukarnoputri," he said.
During the prayer event, Musthofa did not attend because he had to go to Jakarta to fulfill the invitation of DPP PDIP. "To Jakarta for the announcement of the recommendation," he concluded.
Penulis: Akrom Hazami